Follow Us:
Top Headlines
---
---
---
---
---
---
You Tell Me Texas by Paul Gleiser
The wage inequality fight is yet another leftover from the 1960s — a time for which liberals have a very special nostalgia.
---
Health Connection
Some people seem to eat whatever they want and never gain a pound. The rest of us have to be really careful. So what's at work? The answer is metabolism: the mechanism by which your body burns the calories you eat and converts them to the energy necessary for your body to function. In the latest post to HealthConnection.TV, UT Health Northeast internal medicine expert Dr. David Shafer answers questions about your metabolism and its effect on how much you weigh. Go to: http://www.uthealth.org/healthconnection/
---
Texas Lottery
Play the games of Texas!
---
Today in History
Historical Events
1728 - George F Handel's opera "Siroe, re di Persia" premieres in London
1861 - Territories of Nevada and Colorado created
1976 - Spain withdraws from Western Sahara
1977 - 1st killer whale born in captivity (Marineland, Los Angeles California)
1980 - "The Well-Tuned Piano" by La Monte Young premieres (takes 4 h...
---
Health Recipe of the Day!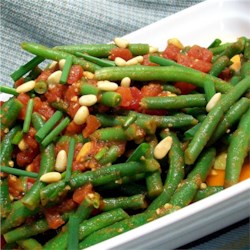 4.36 / 5 Stars | 14 Reviews
by jed
"A simple, tasty traditional Spanish side dish of fresh green beans with tomatoes and lightly seasoned with chives, lemon, and bay."
---
Wordsmith.org: Today's Word
adverb: On the contrary; noun: The opposite side.